Portugal: Oman's Al-Faisal Al-Zubair and German team-mate Fabian Schiller followed up a stunning win in race one with the runner-up spot in the shorter second race at round one of the 2023 International GT Open at the Autodromo Internacional Algarve, in Portimão, Portugal, on Sunday afternoon.
The Al-Manar Racing by Getspeed Mercedes AMG GT3 crew had qualified in pole position and led for much of the second race before losing vital seconds during the driver change over.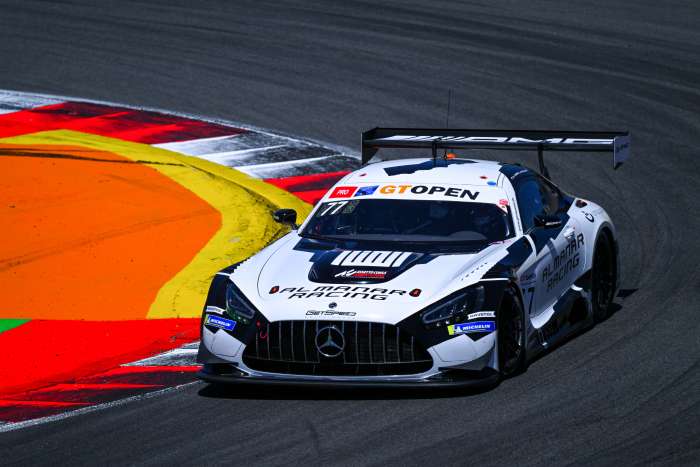 With a little over 11 minutes to go, Al-Zubair – who had taken over from Schiller for the second part of the race – was trailing Team Motopark's Marcos Siebert by 4.408 seconds but the Omani closed to within 2.257 seconds at the finish, as Siebert and his Méxican team-mate Diego Menchaca claimed victory in the second race in their Mercedes AMG GT3.
Eastalent Racing's Simon Reicher and Christopher Haase rounded off the podium places at the helm of their Audi R8 LMS GT3 Evo II.
Second place, to add to the win in race one, means that Al-Zubair and Schiller now lead the International GT Open series by two points after the opening round.
Al-Zubair said: "It has been a great weekend and I am feeling very comfortable with the team and the car. I am just increasing confidence. I couldn't really have asked for much more. P1 yesterday and second today with a 10-second handicap. This was an amazing result.
"To leave the first round of the International GT Open as the first round leaders is a strong indicator of the strength of the team we have built. I am excited for the next races and looking forward to it."
Picking up where they left off on Saturday, Schiller put the Al-Manar Racing by Getspeed Mercedes take at the top of the standings by claiming pole position for the weekend's second race on Sunday morning. The German beat Optimum Motorsport's Charlie Fagg by 0.258 seconds to claim the perfect star position for the race.
He had last taken a pole in Barcelona in 2002 and said: "It's nice to take it where I left it. The car is very strong and Portimão is definitely in the top three of my favourite circuits. We'll see how it goes in the race and with the handicap, I will have to push hard from go!"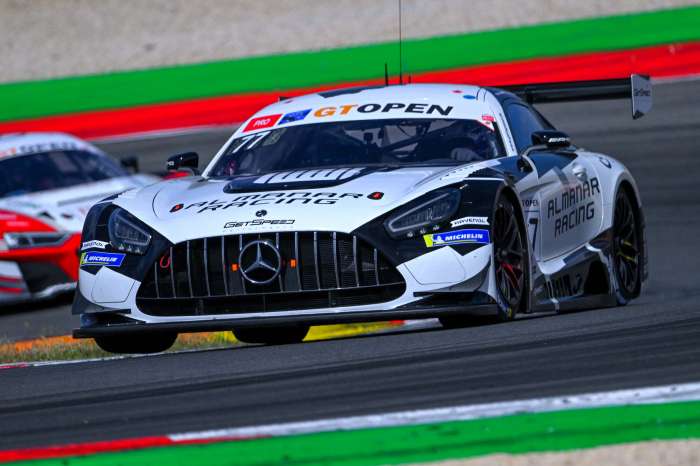 2023 International GT Open – positions after round one (unofficial):

1. Al-Faisal Al-Zubair/Fabian Schiller 27pts
2. Marcos Siebert/Diego Manchaca 25pts
3. Charlie Fagg/Samuel de Haan 20pts
4. Christopher Haase/Simon Reicher 18pts, etc