On December 3, more than 420 trail runners will take their place on the start line at Birkat Al Mouz for an endurance test as the second Himam Trail Run Race gets underway. Runners from 35 countries have registered for the event, including over 40 female participants, surpassing the previous inaugural edition.
The expanded field of runners will begin at 6.15am, with the first athletes taking part in the 20km race that is due to finish after four hours. Runners completing the 35km course have eight hours to finish and those taking part in the 70km race must finish within 18 hours.
Local favourites Hamdan Al Khatri, Sami Al Saidi, Saleh Al Saidi, Adil Al Subaihi and Abdel Nasser Al Riyami, will join notable international ultra-trail marathon runners including eight-time winner of the Marathon des Sables, Rachid El Murabity of Morocco, and three-time Oman Desert Marathon medallist Evgenii Glyva from Ukraine on the 70km course.
Each race has been meticulously-designed to include traditional walkways and a variety of terrains to challenge even the most experienced of runners. All three courses feature steep climbs from 350m to 2210m through the village of Al Muaydin and nearby date plantations before turning for home and concluding with a gentle descent to the finishing line.
The 70km race this year is recognised by the International Trail Running Association (ITRA) and carries three points for each finisher which help towards ranking positions and entry into the world's toughest ultra-trail marathon races.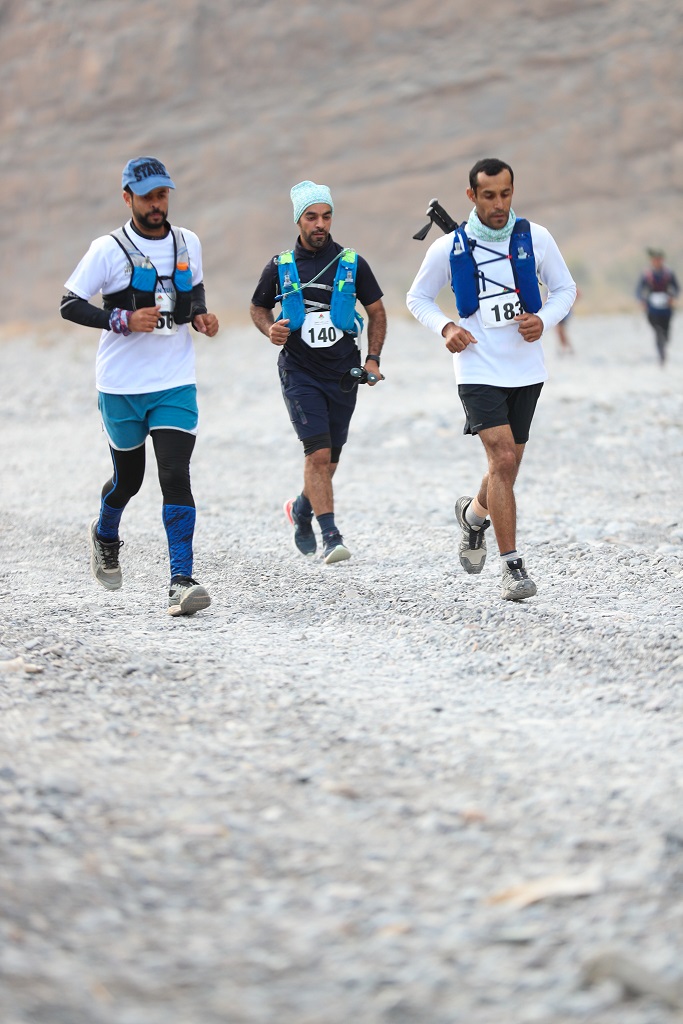 The Himam Trail Run Race is organised by Himam Adventure, under the umbrella of Al Sahwa Team, Nizwa Club, and supported by the Ministry of Tourism, Ministry of Culture, Sport and Youth, and the Oman Chamber of Commerce, Industry and Investment Promotion, and the Authority for SME Development (Riyada) in Al Dakhiliyah.
The event is sponsored by Petroleum Development Oman, gold sponsors Oman LNG, Ooredoo and bp Oman, and silver sponsors Golden Tulip Nizwa and Mazoon Dairy. For updates on the race, follow @himam_adventure on Instagram.