Muscat: Abraj Energy Services is currently seeking the necessary regulatory approvals to undergo an Initial Public Offering (IPO) and as such has appointed advisors, the CEO of the company said.
"The possibility of a potential future listing was recently announced around the time of the MSX Roadshow and further announcements will be made to update our stakeholders as and when decisions have been made, Saif Al Hamhami, the CEO of the company said in an exclusive interview with the Times of Oman.
Abraj currently drills an average of 239 wells per year and provides workover, integrated fracking, cementing and coiled tubing services to its diverse customer base in Oman.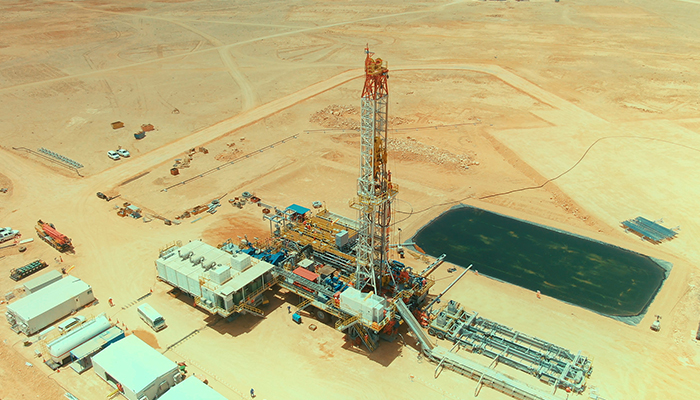 "The ongoing growth in the Oman market allows Abraj to continue its growth trajectory. In addition, the company is preparing to expand its services offering internationally in the Middle East and North Africa (Mena) region," he said.
Elaborating on the journey of the company, the CEO said that Abraj was founded in 2006 to provide a range of essential drilling and well services to oil and gas operators.
The company is a wholly owned subsidiary of OQ, Oman's integrated energy company. Highlighting the company's financial performance, Abraj's CEO said that the company has achieved consistent strong financial performance through market cycles, with more than a decade of profitable growth.
"The company has an order backlog of over OMR700 million ($1.8 billion), equivalent to more than 5 years of revenue and in 2021 Abraj's revenue was OMR125 million ($323 million), while the earnings before interest, taxes, depreciation, and amortisation (EBITDA) was OMR47 million ($121 million).
The company has a strong management team, an experienced board, 2,500 qualified professional employees and best-in-class infrastructure.
Abraj has grown exponentially to become a national champion in its sector. "It is the market leader in Oman's drilling services market, providing a modern fleet of technologically advanced rigs to blue-chip customers including OQ, PDO, BP, and Oxy," Saif Al
Hamhami said. The company has diversified its offerings to include workover, hydraulic fracturing, cementing and coiled tubing as well as integrated project management services, he added.
The company is contributing to the development of many ongoing oil and gas projects in Oman by providing drilling and well services to the Khazzan and Makarem fields with BP, the Saih Rawl, Saih Nihayda, Wadi Musalim, Burhaan, Yibal fields with PDO, the Abu Tabul and Bisat fields with OQ, and the Safa and Wadi Al Latham fields with Oxy Oman.
The company is building on its robust HSEQ policies and practices to establish an ESG framework and road map that meets evolving requirements of stakeholders and clients as they adapt to the energy transition.
Recently the company successfully rolled out its new brand identity, he said adding, "While celebrating the company's historical successes, the new bold and contemporary identity looks ahead to an ambitious future with a focus on modernisation and innovation of its service offerings, including the pursuit of ways to make existing operations more efficient and greener."
When asked about oil price volatility the CEO of the company said, "We understand that the global price of oil is constantly fluctuating, however, the company has demonstrated resilient revenues and margins through market cycles.
This is due to internationally competitive production cost and a supportive government in our core market, which allows drilling and well services activity to continue during periods of lower oil prices."
"The company's extensive order backlog, its unwavering commitment to client service and a strong focus on cost are also contributing factors," he added.
Abraj is proud of its 93 per cent Omanisation rate and is constantly looking to enhance in-country value (ICV), he said.